Ni Ni's embroidered gold dress appeared on the red carpet, and the elegant atmosphere is full of oriental beauty.
Embroidery is a craft, and this craft has been circulating in China for a long time, and embroidery represents the oriental elements. Embroidered patterns are embroidered with a needle and a line, so the cost of clothes with embroidery is very high. This is why the embroidered clothes give a feeling of high quality. Recently, Ni Ni appeared in Venice with an embroidered gold dress, which really shocked many people.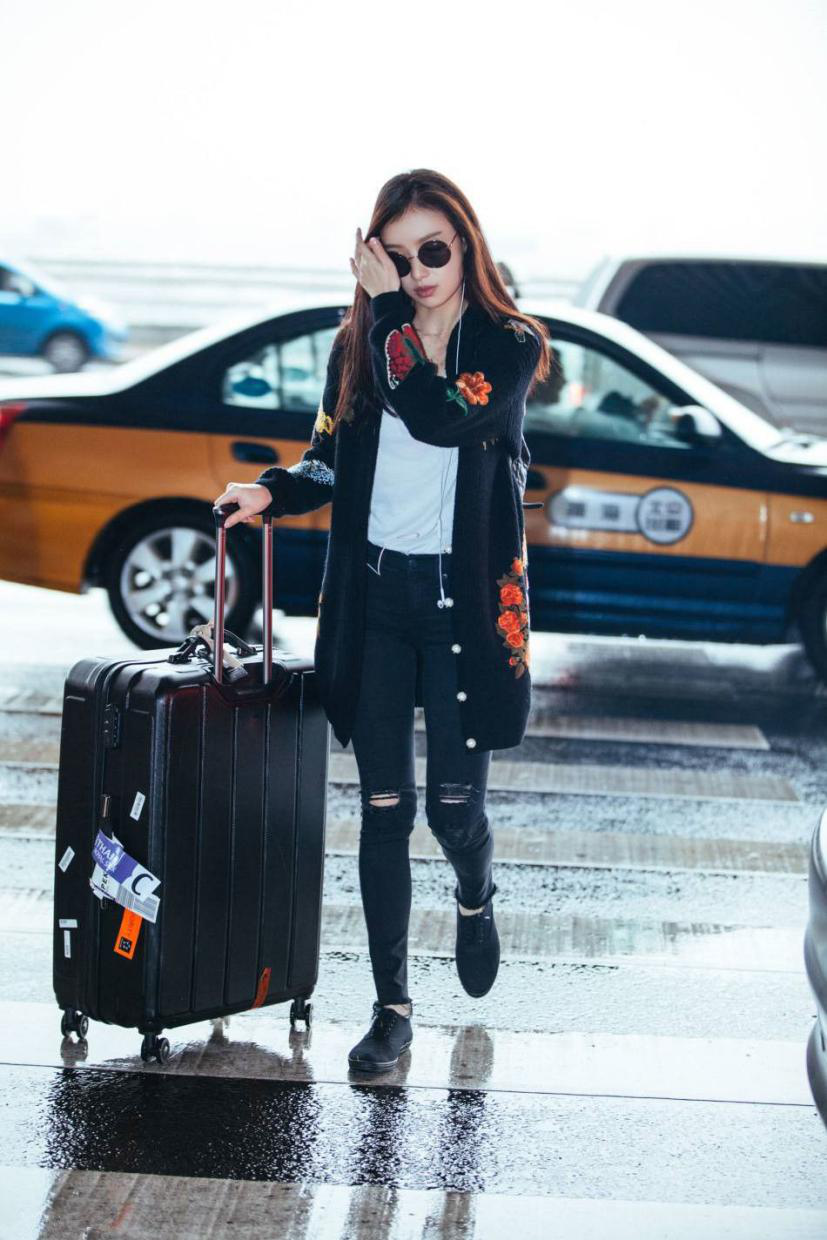 Ni Ni is wearing a medium-length black knit cardigan with pure white half-sleeved and shredded black jeans. The natural hair hanging on the sides of the cheeks with round black sunglasses gives a cool feeling. The wearing of this body makes Ni Ni look full of fashion style.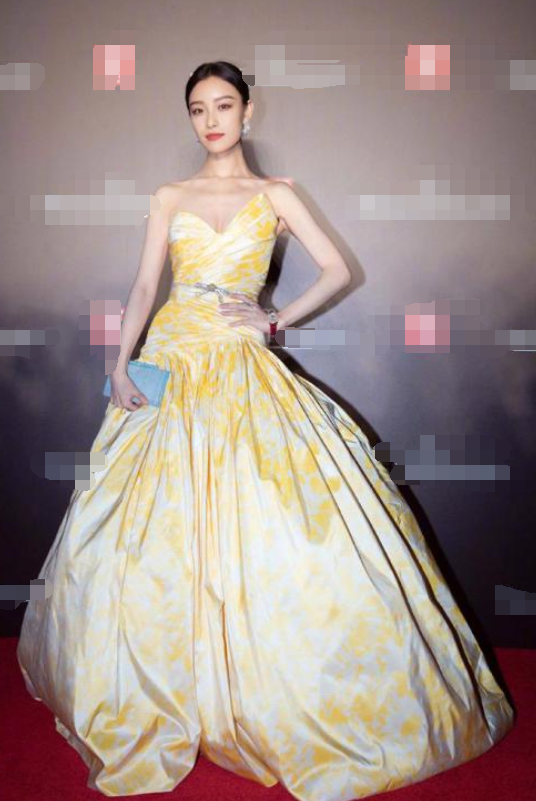 Ni Ni, who was attending an event, was wearing a yellow and white gradient flower skirt. It was really amazing. With a low pony tail showing her entire face, her big red lips are very bright and her skin is very white. Ni Ni showed her shoulders and necks in a tube top flower skirt, which made Ni Ni look sexy with some sex.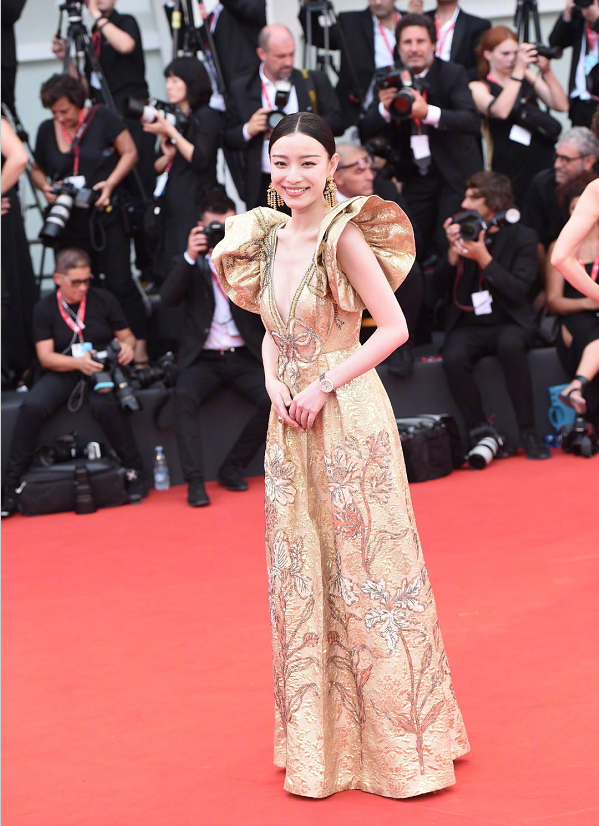 Ni Ni appeared on the red carpet of the Venice Film Festival. Her hair was split in the top and all fixed behind her head, which made her look very temperament. Light makeup is Ni Ni's choice of makeup, because Ni Ni's own high value does not require heavy makeup to modify. Ni Ni loves to laugh, and her sweet smile on her face on the red carpet gives a very close feeling.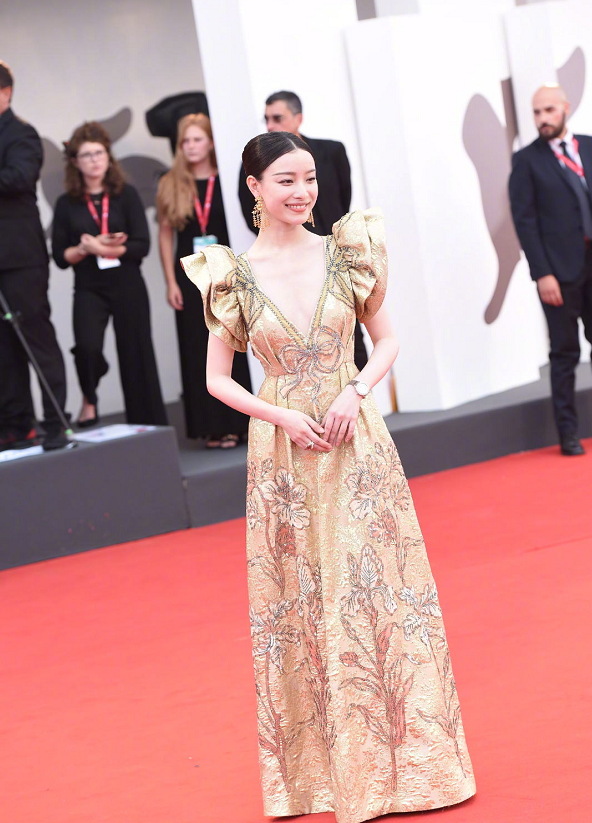 Ni Ni's embroidered gold dress appeared in Venice, and the elegant atmosphere of the oriental beauty is really a long face for the Chinese! In the red carpet in Venice, Ni Ni is wearing a golden dress. The patterns on the dress are all embroidered. This not only makes Ni Ni look elegant and generous, but also highlights the unique beauty of oriental women. It really gives us China. People face long.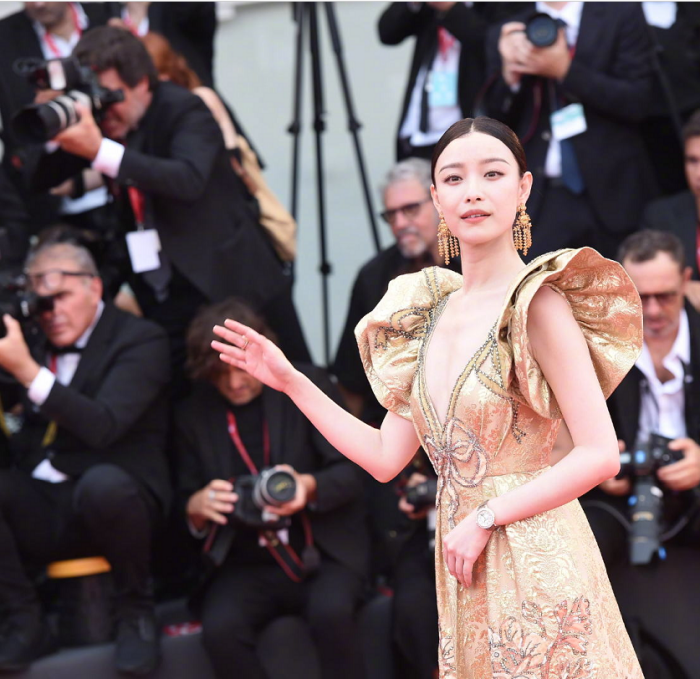 Ni Niman is an elegant charm. Ni Ni's ear is wearing a golden ornate earring that echoes her dress. The sleeves of this golden skirt are designed in the shape of a large double-edged petal, which makes Ni Ni's shoulders look a bit exaggerated but makes her gas field look a lot stronger.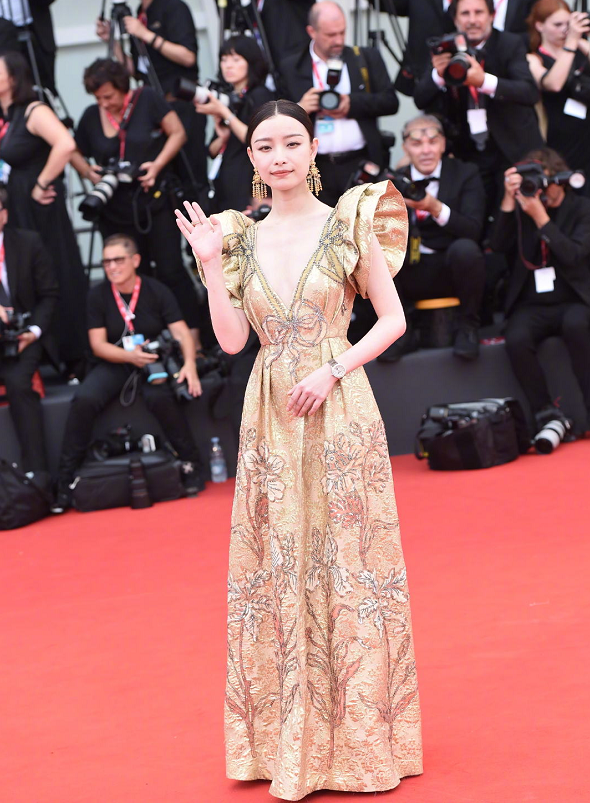 The neckline of the embroidered gold skirt is a large V-shape. The lower end of the V-shape is just a bow embroidery pattern. This design is really ingenious and shows Ni Ni's shoulder and neck and chest contours. The design of the skirt at the waist modifies Ni Ni's body proportions to three or seven.
Most of the patterns in the embroidery are very beautiful, and the embroidery can be embroidered with different materials. Clothes with embroidery will be loved by many people, and this love is regardless of age. This is what the so-called ancestors left behind, but combined with the current fashion, it has collided with an element with oriental characteristics. Do you like this element?